Industry Type: Information Technology Solutions Provided: Online Portal.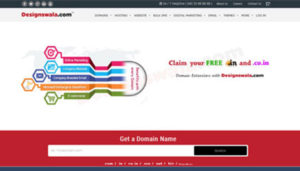 Solution Description:
This solution is designed to meet the growing needs of Digital Presence for agencies and clients. It is a complete one stop solution for all your graphic, web and digital needs. This solution is equipped with the robust architecture, so that one can buy any of the service listed on the site instant. We have also taken security measures for the client data with the help of leading service tools which we indeed use and promote. This solution also allows the user to track the progress on the products and services ordered from the portal.
A word from our Happy Customer:
We have been using manual process for our business since our first day and when VSV Team approached us with their solution case studies. We have opted in and the work was completed on time as required. Today we are able to manage everything in a single solution so that we can concentrate on our business that we are ment for. Thank you VSV Team for your support and wish you all the very best for future ventures.
Client Name: Naresh Naidu Vakkalagadda
Company Name: Designswala Private Limited.
Features:
Register a Domain Name
Check the domain availability
Transfer domains
Buy the web hosting
Buy the VPS
Buy the Servers (Dedicated/ Managed)
Buy security tools like (SSL / Site Lock / Codeguard)
Order a Web site Designing
Buy Bulk SMS (Text / Voice)
Avail Short code / long code services
Subscribe for the cloud telephony services
Features:
Buy a suitable theme for your digital needs
Help on Payment Gateway solutions
Get your e-commerce site designed and developed
Get your Woo Commerce Sites designed and developed
Get your products/ services promoted with Digital Marketing Tips
Get your Professional Emails for your business
Gets the reseller hosting to earn more on hosting
Join as a Channel partner to get more advantages
After sale support via email, Telephone, Live chat, etc
Dedicated Account Managers for all channel partners
Assured returns for all channel partners