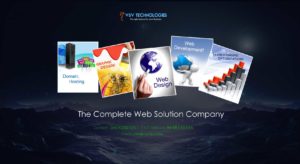 Welcome to VSV Technologies – Web Design Company – Digital Marketing in Secunderabad
VSV TECHNOLOGIES is a renowned name in the web solutions industry today. Started as a web design company and digital marketing in Secunderbad, Hyderabad, India, in a single room sized 10×10 in 2011 with only two resources. The customer service and the unique products designed by us helped SMB's to automate their process. Thus we have encouraged the budding Entrepreneurs in their respective Industry to utilize the latest technology web solutions and digital marketing services.
Today we serve more than 2000+ customers in India and abroad with our uniquely designed products and solutions. We design the perfect solutions using our tools that work for any volume or size. Our focus in serving new, upcoming entrepreneurs still remains the same. We do support people with technical partnership to utilize our technical expertise.
Every member in this family plays an important role in the company's growth and success.
What We Do?
" Every great Business is built on Response. Good service is good Business. "



Domain Name Registration

Domain Name Registration is the primary process of owning a website, once you decide the title of the business or the product or for personal.
Read More…




Web Hosting

Web hosting is the second stage to get closer to own a website. Hosting depends on the factors that you have to analyze before procuring it. Few of these features are listed below.
Read More…




Graphic Designing

Graphic Designing is another important thing which decides the logo, color-combinations and helps to shape us the company with those color-theme interiors, printing material, digital promotions etc.
Read More…



Web designing

Web Designing is the Final step to get your product/ services published for the public. All browsers identify the programming languages.
Read More…




Web Development

Web Development generally called as dynamic sites helps the website owner not only to share the benefits of web site designing but also streamline the process of business.
Read More…




Digital Marketing

Digital Marketing has been the key to success these days. No company is getting succeeded without the Digital Marketing.Digital Marketing is diversified into various activities
Read More…
Our Products
A through Market Research helps us in designing our products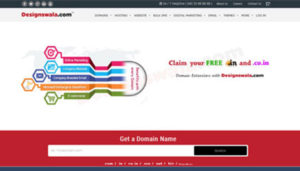 Designswala.com is the unique product from VSV Technologies caters all our services as a product. Client has the facility to track the orders online, report issues online, 24/7 Help line facility etc are the key features of designswala.com.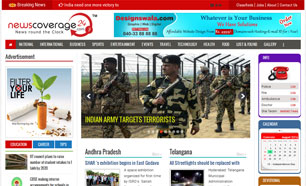 Newscoverage24.com is a news portal designed to serve the Media Companies, Media Aspirants eager to establish the and run the news portals online for their locality, community, language etc. It has all the latest features that a news portal should contain.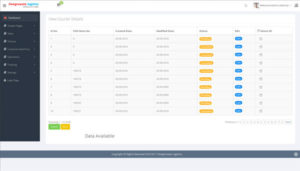 Online logistic software designed to cater to all logistics company for their day to day operations like bookings, shipment live tracking, status updates etc. It has helped many Logistic companies operating in single and multi locations to keep updated with the shipments.
2011

established

15+

Products

2000+

Websites Delivered

2500+

Happy clients

20+

Services
The SMS Solution from VSV Technologies helped us to send the automated reminders, customize the sms as per the requirement. In fact it helped us in getting more admissions for our Educational Institutions.

The logo designed based on the features that we expected was superb. It is one of the best services we have received from VSV Technologies. Website Designing and SEO services from them are helping us to get more business along with branding.

We have entered into the 2nd year with your SEO service which helped us in ranking high on search engines and we are enjoying your service benefits. We thank you for your awesome service.

Dealing with VSV Team was a good experience. The research and suggestion we received from them was valuable. Our business process is completely automated now with their customized CRM Solution.

Our website was re-designed by these people and the job was outstanding. They brought a new flavor to our website look and feel along with good navigation.