Web Designing Company
VSV TECHNOLOGIES a proprietor concern started in 2011 under the leadership for youg, energetic entreprenuer with an idea to serve the clients with the Hosting services and then slowly expanded to be a solution designing company in Hyderabad, India. Today our uniquely designed solutions are used by 1000'S of SMB'S to automate their entire process of work flow.
It also helped them to predict the future and analyse the current business for the expansion plans. We have also designed custom-made solutions for our customers for their exact requirement. We feel proud to announce 2000+ happy customers availed our services in India and Abroad and it keeps growing. "Customer Satisfaction" is our utmost priority and "on-time delivery" is our asset.
Every member of the family work equally hard to deliver the commitment of the company. We don't mind digging that extra mile to offer the complete solution to any industry we work with. After sales support is our "PRIDE" which keep us motivating in solving the challenges that our Customers face in their day to day schedules.
We now offer more than 20 services which include
Domain Name Registration, Web Hosting, Reseller Hosting, Dedicated Servers, Managed Servers, Bulk SMS Solutions, Digital Marketing, SEO, SEM, SMM, SEM, Missed Call Service, Virtual Receptions – Cloud Telephony, Payment Gateway Solutions, E-commerce Solutions, web designing, Web Development.
We also offer a technical partnership to the budding entreprenuers to meet their technical needs. This saves the budjets in the initial state and help them get a technical partner to scale the products or services for the growing demands. If you believe you have a unique idea of business or unique style of solving an existing problem in society we are here to hold a helping hand and share the social responsibility.
Mission
Continue designing the best solutions in every industry we work with and keep enhancing the existing solutions for the day to day updates.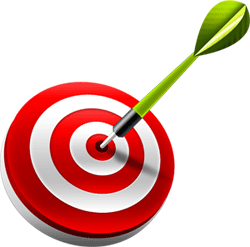 Vision
To be the best service provider to all our happy customers.